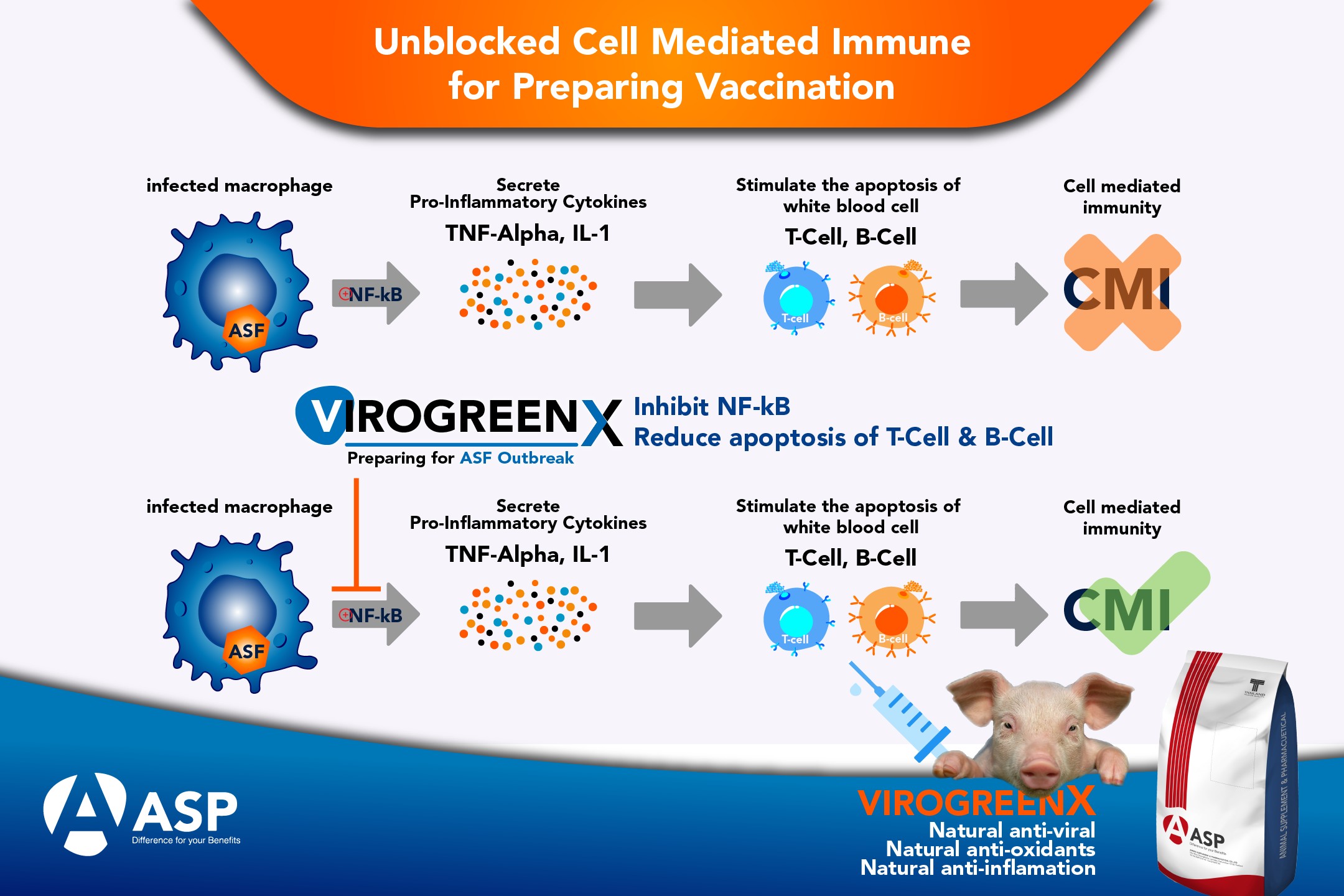 🐽Virogreen X: Unblocked Cell-Mediated Immune For preparing vaccination
💉Once the animal has been vaccinated, Adaptive immunity such as T-cells and B-cells are very important in forming immunity against the disease after vaccination. The B-cells are involved in the production of antibodies and T-cells are important in destroying and remembering the virus for a long time.
☘️Virogreen X composition are several kinds of the natural extract which has the effect of inhibiting the ASF virus, reducing inflammation, reducing fever, reducing free radicals, Contains energy-boosting substances that help restore pigs back to strength, and most importantly it can inhibit the destruction of Adaptive immunity cells in pigs by inhibiting the activation of NF-kB. That reduces the production of cytokine and inhibits B-cell and T-Cell apoptosis.
👍Ensure that using the VirogreenX can help to reduce the severity of ASF and Boost the immune system. Ready for vaccination as well.
Virogreen-X #FeedAdditive #ไวโรกรีนเอ๊กซ์ #ASF #Virus #Immunity #วัคซีน #Vaccine
ASP #DifferenceforYourBenefits #แตกต่างสร้างประโยชน์ #VPG #VetProductsGroup