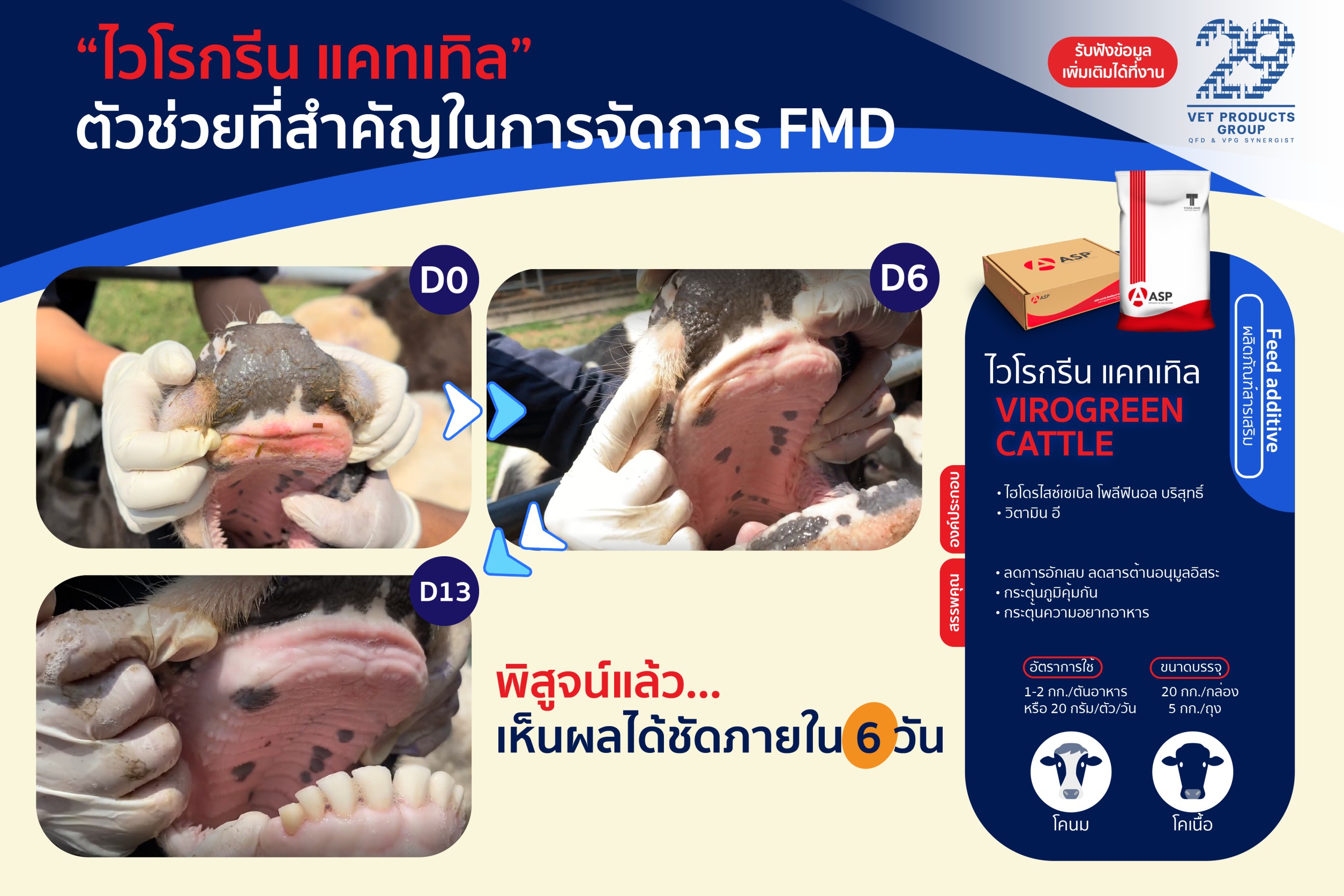 ⚡️Virogreen cattle: Troubleshooter Foot and mouth disease by enhancing immunity from natural supplements⚡️
🌱 The contaminants are around in the animal's environment and there are dangers to the body, including various organ such as bacteria, viruses and many other pathogens, both visible and invisible. And if these pathogens enter the animal's body, then will cause animals to get sick or get various diseases.
💥 The nature of the animal's defense mechanism has a mechanism to protect and destroy foreign matter when it enters the body. which we call this process immune system (or immunity) serves to protect and destroy pathogens. and prevent the spread of germs within the body It also helps to eliminate toxins or waste. and get rid of various cell debris within the body that are naturally destroyed.
☄️Virogreen Cattle supplement has the effect of stimulating the immune level of cows. Especially during the problem of abnormality of the body either from disease or stress administration of this supplement contributes to the reduction of free radicals reduce inflammation and stimulate the immune system.
🌟From the test results Add virogreen cattle 20 g/cattle/day during the outbreak of cattle.
✨ It was found that the addition of "Virogreen Cattle" helped cattle recover significantly faster in the first 6 days.
FMD #virogreencattle #Cattle #Dairy #ASP #Differenceforyourbenefits #เครือเวทโปรดักส์ #VetProdutsGroup