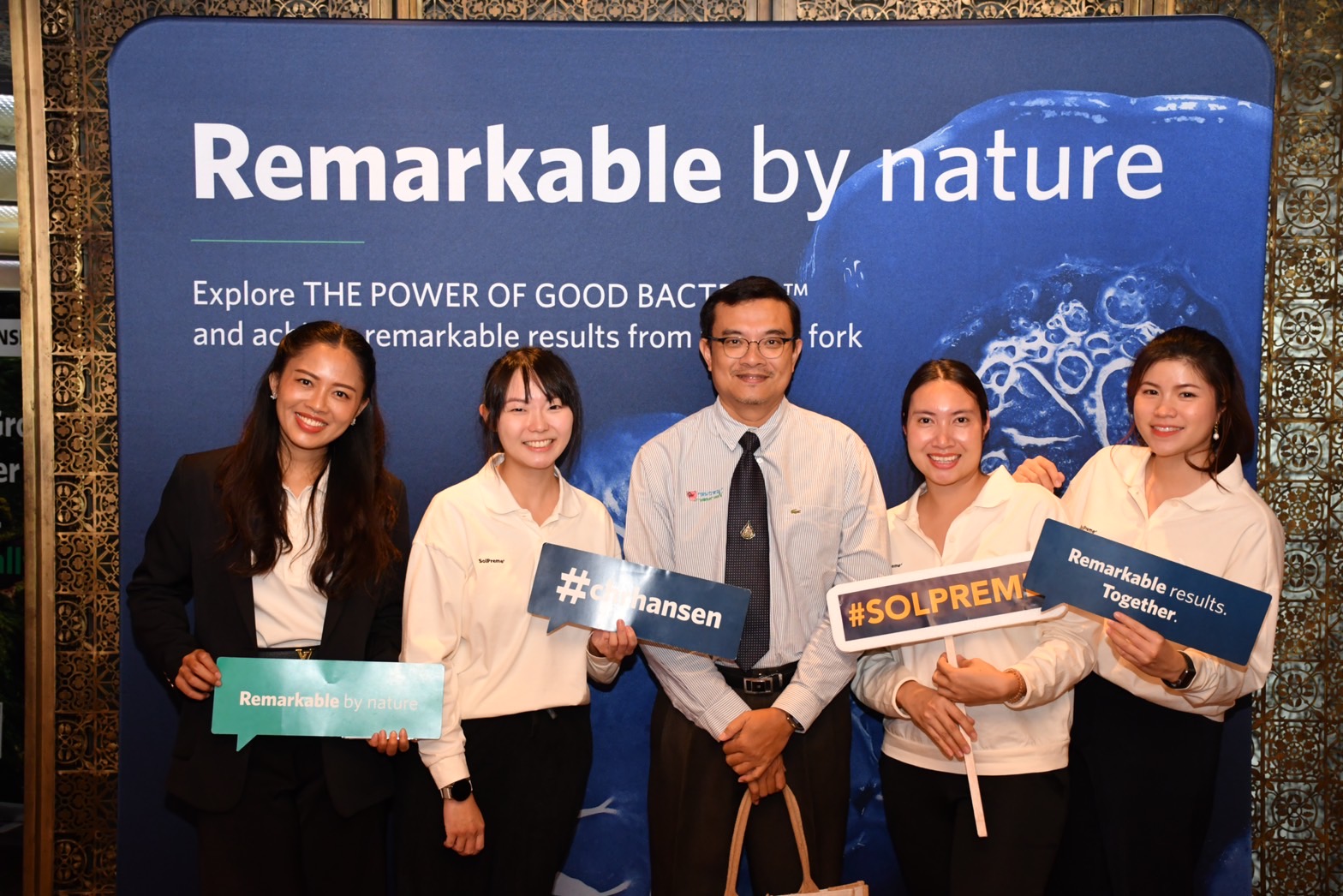 Solpreme…It's all connected.
A repository of beneficial bacteria strains that are advantageous for sow health and transmit these benefits to their offspring.
✅✅ ASP acknowledges the importance of preventing issues with sows, which are considered the true cause, particularly in terms of bacterial infections that often disrupt the process. Addressing these problems usually involves using antibiotics to aid in resolving the issue. In product development, the aim is to create solutions that not only reduce problems but also provide dual benefits, a "2 in 1" approach.
❇️ Reducing issues… bacterial infections and antibiotic resistance through antibiotics used.
❇️ Creating benefits… that are beneficial for the gut health and gut immune of sows and piglet.
On Tuesday, August 15th, ASP & Agintel, subsidiaries of Vetproduct Group, collaborated with Chr.Hansen, a global leader in probiotics, to launch the product SolpremeTM. This event was attended by professors from various institutions and individuals interested in the topic "New insights into microbiome mysteries between human & animal health."
🏆🏆 Solpreme
✅ Produced by Chr.Hansen, a leading figure in the probiotics field, with a repository of beneficial bacterial genetic bank more than 50,000 strains.
✅ Selecting bacteria strains with the highest efficiency in inhibiting E. coli and Clostridium infections.
✅ ✅ Confidently assured in its compatibility with other plant extracts, acids, and antibiotics. Its effectiveness remains consistent even after pelleting process.
✅ Backed by results from laboratory experiments and real farm applications, both locally and internationally.
✊✊ And… would it not be better if we could reduce the potential problems or damages that may occur on our farm?
Solpreme #Probiotic #Sow#Chrhansen#VetProductsGroup #VPG#Agintel
ASP#DifferenceForYourBenefits