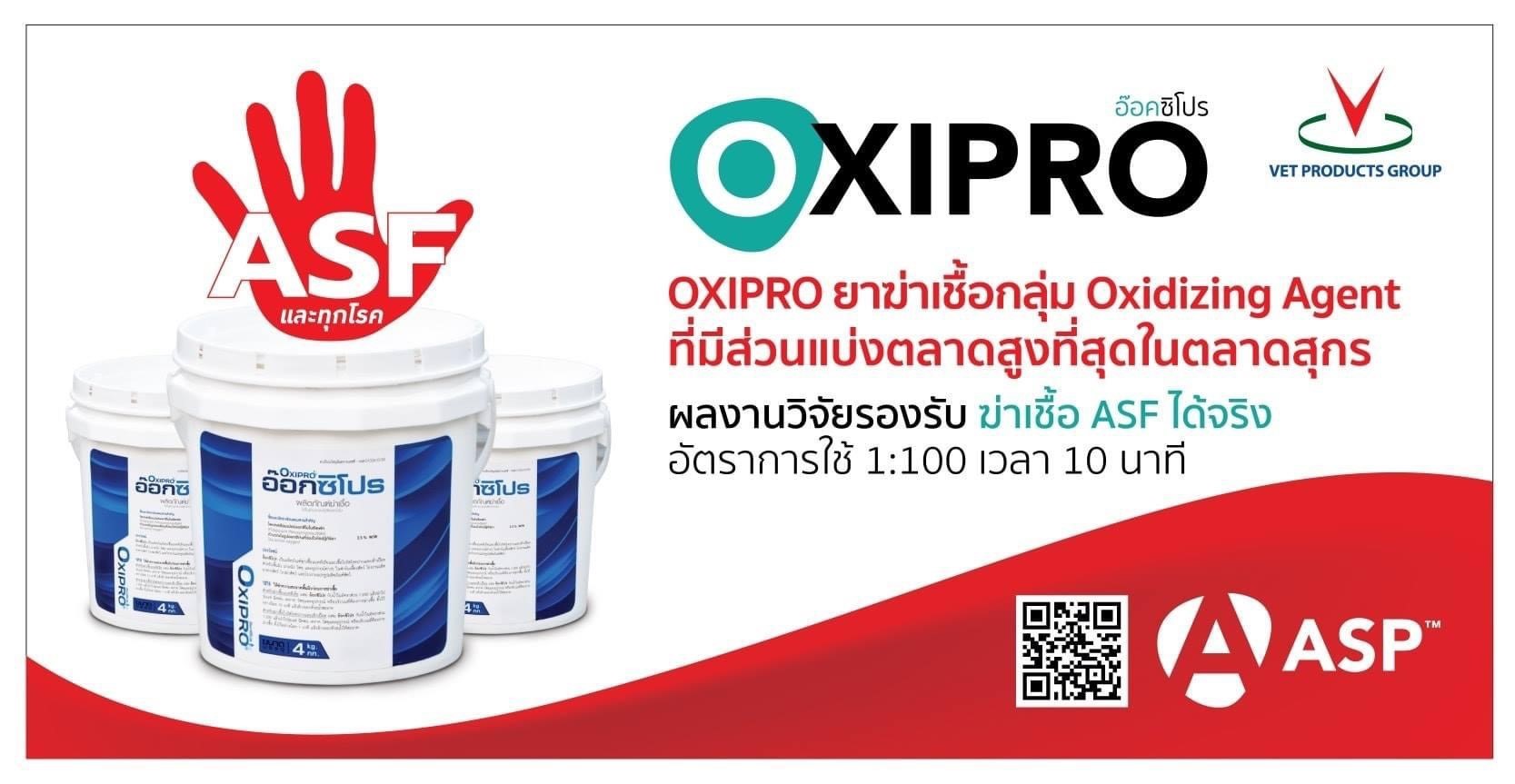 Disinfection program in livestock production is necessary to work to full potential and disinfectant selection before disinfecting surfaces and equipment, which help extend the potential of the disinfectant product and provide a better cleaning can live and thrive. Oxipro is continually being assessed for the practical biosecurity program for farming and livestock production. The powerful Peroxygen-based chemistry in Oxipro formulation provides for a continuously evolving broad spectrum of efficacy against current and emerging disease-causing organisms with a specific focus on viral pathogens such as; African Swine Fever (ASF) at a dilution rate of 1:100 (1%) within 10 minutes,
Foot & Mouth Disease (FMD) at a dilution rate of 1:100 (1%) within 1 minute, Swine flu & Porcine circovirus (PCV) at a dilution rate of 1:800 (0.125%) within 1 minute
and specific strains of Highly Pathogenic Avian Influenza (AI or bird flu) and Infectious bronchitis (IB) at a dilution rate of 1:100 (1%) within 1 minute.
Oxipro is suitable for cleaning in Swine, Poultry, Aquaculture, and Ruminant production, including Veterinary hospital. All properties control pathogens and effectively reduce the loss on the farm.
#OXIPRO #Disinfectant#ASF #PRRS #FMD #ASF#Avianinfluenza#ASP #Animalsupplementandpharmaceutical #อ๊อคซิโปร#น้ำยาฆ่าเชื้อ #เอเอสเอฟ #พีอาร์อาร์เอส#ปากและเท้าเปื่อย # อหิวาห์แอฟริกัน #เอเอสพี#ไข้หวัดนก#แอนิมัลซัพพลีเมนท์แอนด์ฟาร์มาซูตคิอล