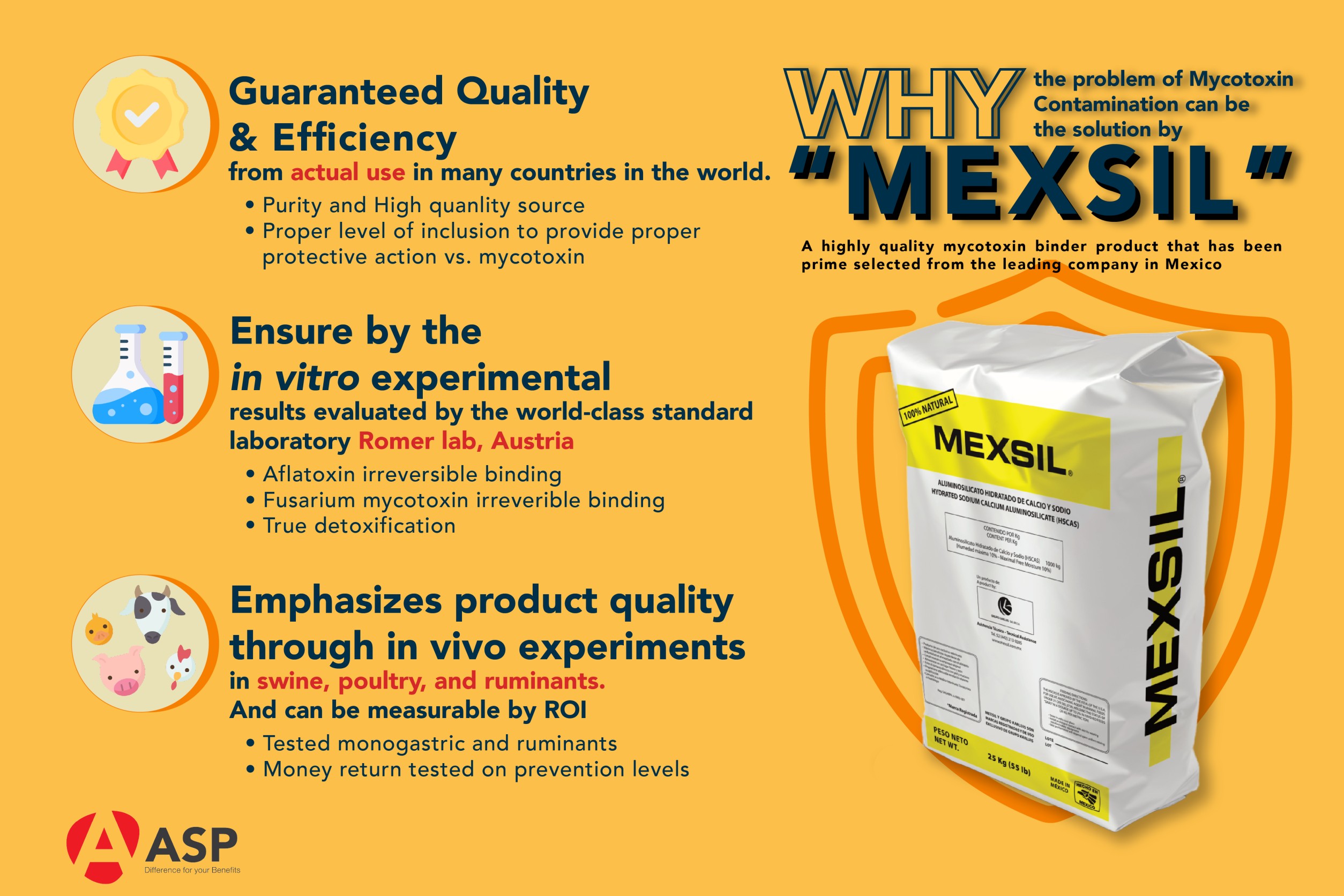 ❓❓"How great is Mexsil? ….. the Embassy of Mexico guarantee it" ❓❓
✅✅ASP realizes the importance and problems that customers must encounter. For this reason, we have collaborated with Mexsil and the Embassy of Mexico
  In developing products that match the need to control problem damage and can be measurable by ROI and farm performance. 

  On Friday, May 26th, ASP & Mexsil held an event to present information about Mexsil at the Embassy of Mexico to professors from many institutions who were overwhelmingly interested in this event ........
🏆🏆Mexsil
A highly quality mycotoxin binder product that has been prime selected from the leading company in Mexico
📌Guaranteed quality and efficiency from actual use in many countries.
📌Ensure by the in vitro experimental results evaluated by the world-class standard laboratory Romer lab, Austria.
📌It also emphasizes product quality through in vivo experiments in swine, poultry, and ruminants. And can be measurable by ROI
🥇In conforming with the Vet products group's policy of delivering the highest product quality to the customer and can be evaluated as ROI
✊✊Then…. is it better? If we can reduce the potential problems or damage to our farm.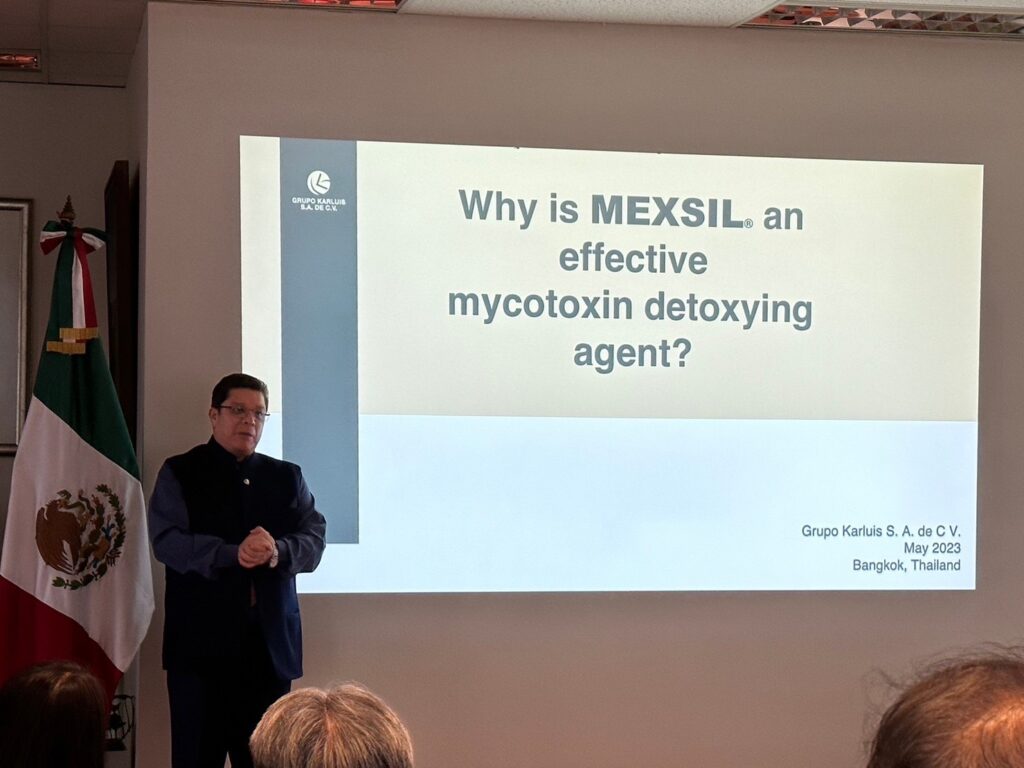 Mexsil #Mycotoxin #MycotoxinBinder #VetProductsGroup #VPG #ASP #DifferenceForYourBenefits