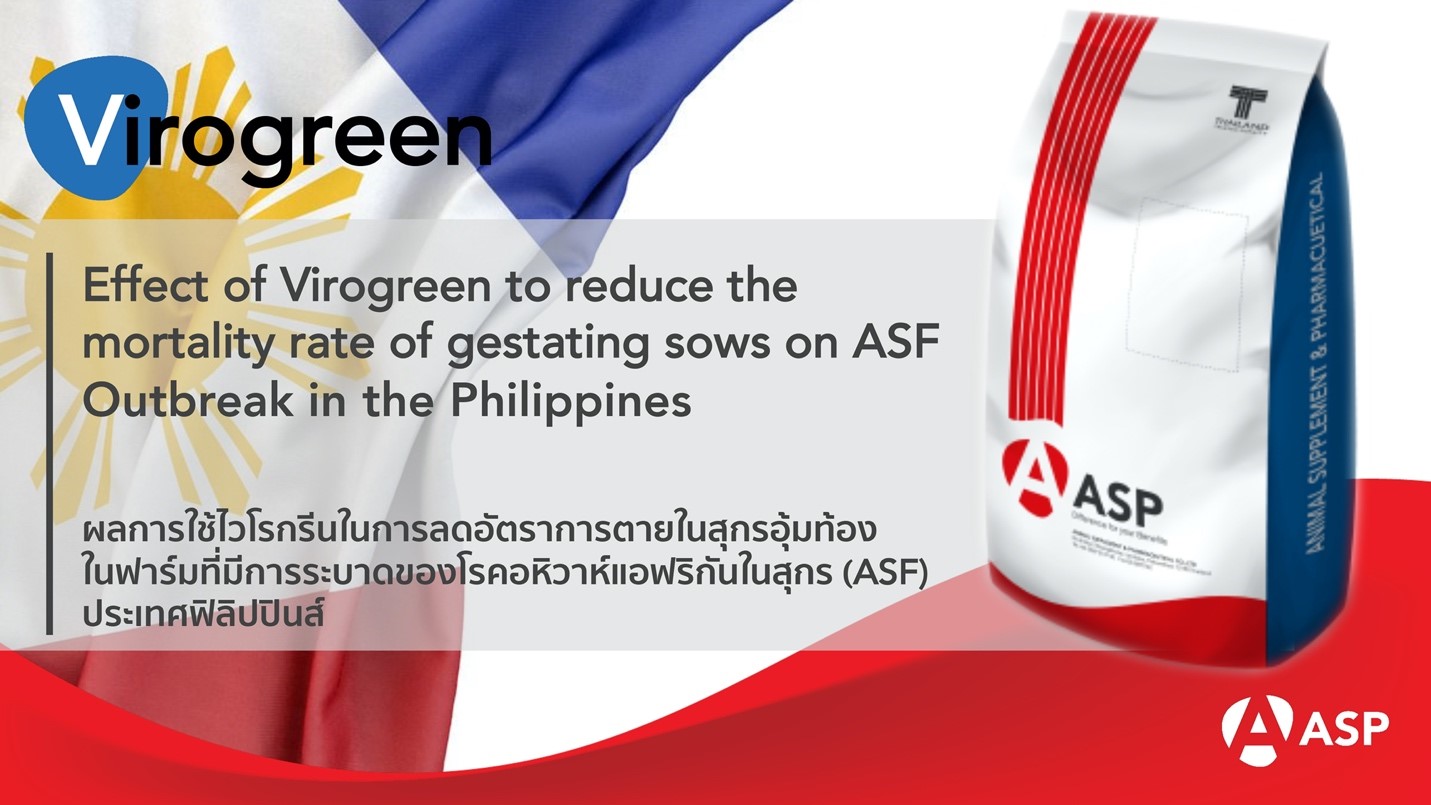 Effect of Virogreen to reduce the mortality rate of gestating sows on African Swine Fever outbreak in the Philippines
In 2019, Asia had an enormous crisis that impacts to livestock business. African Swine Fever, or ASF, causes livestock damage with a high mortality rate and reduces the swine population. That makes much cost for farmers.
Animal Supplement and Pharmaceutical(ASP) developed Virogreen, which suitable for protecting and reducing inflammation, fever, pain reduction, and inhibition of specific immune cell destruction in pigs with African Swine Fever (ASF) infected. All properties enhance disease resistance and effectively reduce the loss on the farm.
Vet Products Philippines brought Virogreen to do the trial on a swine farm in the Philippines with the following details.
The medium farm size located in the north of the Philippines. Some housing had an ASF outbreak. We did the trial in negative of ASF housing confirmed by PCR method before the trial started.
The experimental group was gestating sows 11 weeks, 20 sows.
· Control group = 10 sows with standard feed
· Virogreen group = 10 sows with standard feed mixed with Virogreen 2 kg/Ton of feed
· Monitoring all symptoms and blood collection for ASF analysis by PCR method
Result
In the same period, the Virogreen group had a lower mortality rate than the control group.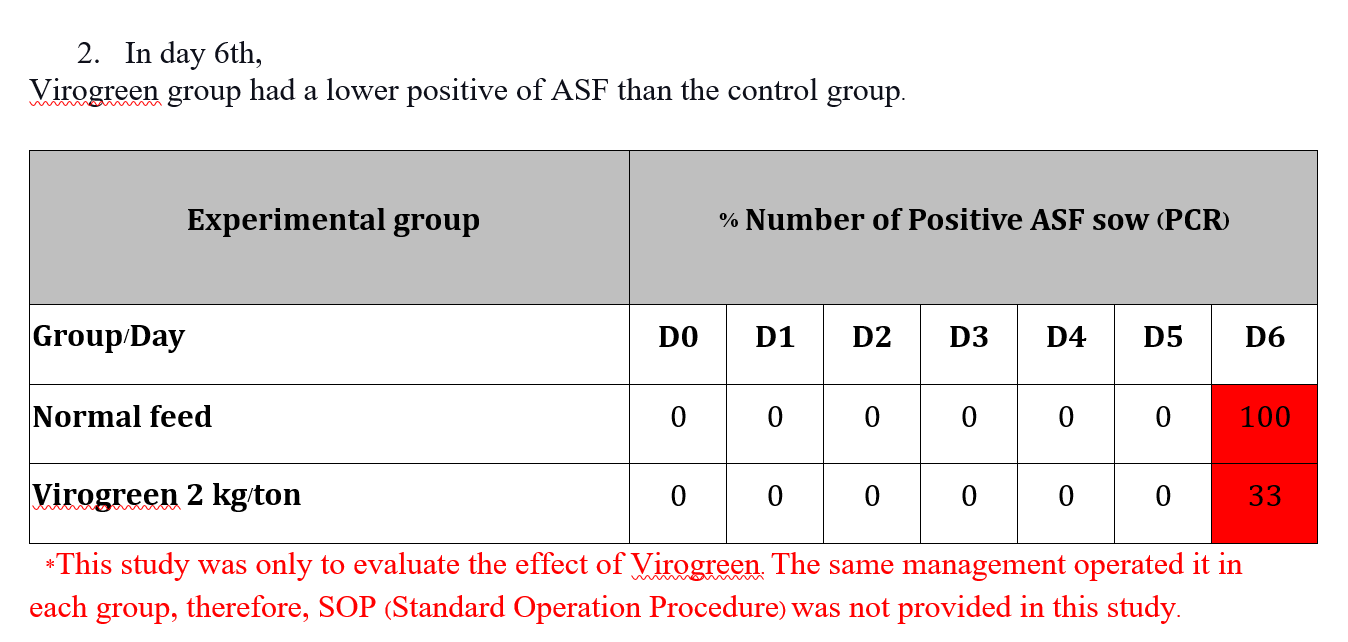 3. ROI (Return On Investment) is 888 times
Conclusion of Virogreen trial in the Philippines
Virogreen makes swine to tolerance with ASF Infection more than not feeding with Virogreen.
Virogreen makes more opportunities for farms to do SOP, which is faster to control the disease.

#ไวโรกรีน #ASF #Africanswinefever #PRRS #FMD #Virogreen #ASP #Animalsupplementandpharmaceutical #ลดอักเสบ #ลดปวด #ลดไข้ #เอเอสเอฟ #ปากและเท้าเปื่อย #พีอาร์อาร์เอส #อหิวาห์แอฟริกัน #อหิวาต์แอฟริกันในสุกร