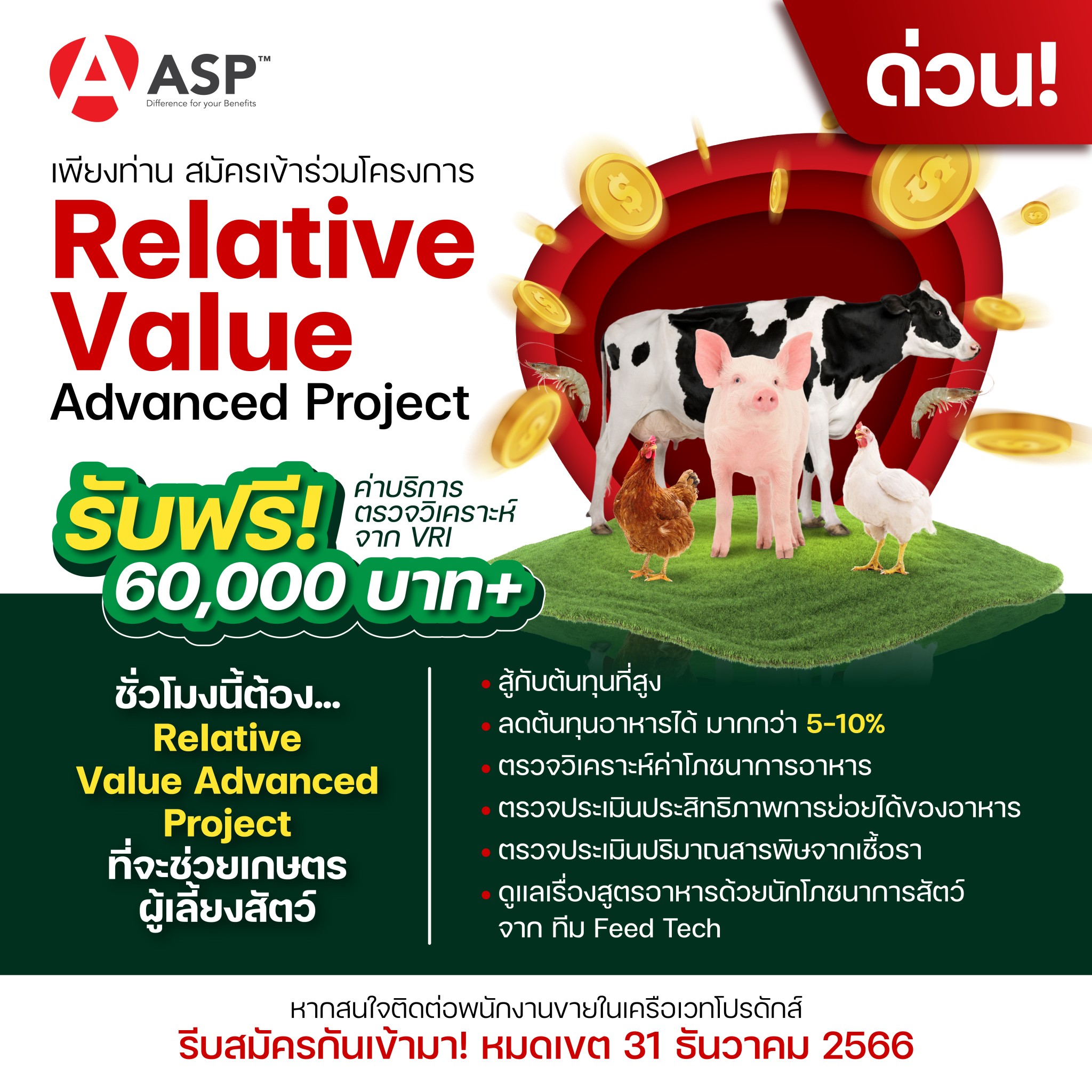 Breaking news!!
A free offer worth 60,000 Baht is available, for VRI service fees.
Just only join the project "Relative Value Advanced Project".
The one and only to support you!!
Defending against the high costs
Cutting down the price of feed by 5-10%
Analysing the Nutritive values
Assessing the Digestibility test
Measuring the quantity of Mycotoxins, which can come in as many as 6 varieties
Customizing the feed formula that is suitable for your farm only by the nutritionists from the Feed Tech team
Contact the Vet Products group if you are interested.
Make sure to save the date as this event is only available on December 31, 2023.
Feed#Pig #Swine#ImprovePerformance #สารเสริม#เอนไซม์#Toxinbinder #สุกร #เพิ่มประสิทธิภาพการผลิต #Livestock #ฟาร์มปศุสัตว์ #ASP #แตกต่างสร้างประโยชน์ #Differenceforyourbenefits #เครือเวทโปรดักส์ #VetProdutsGroup