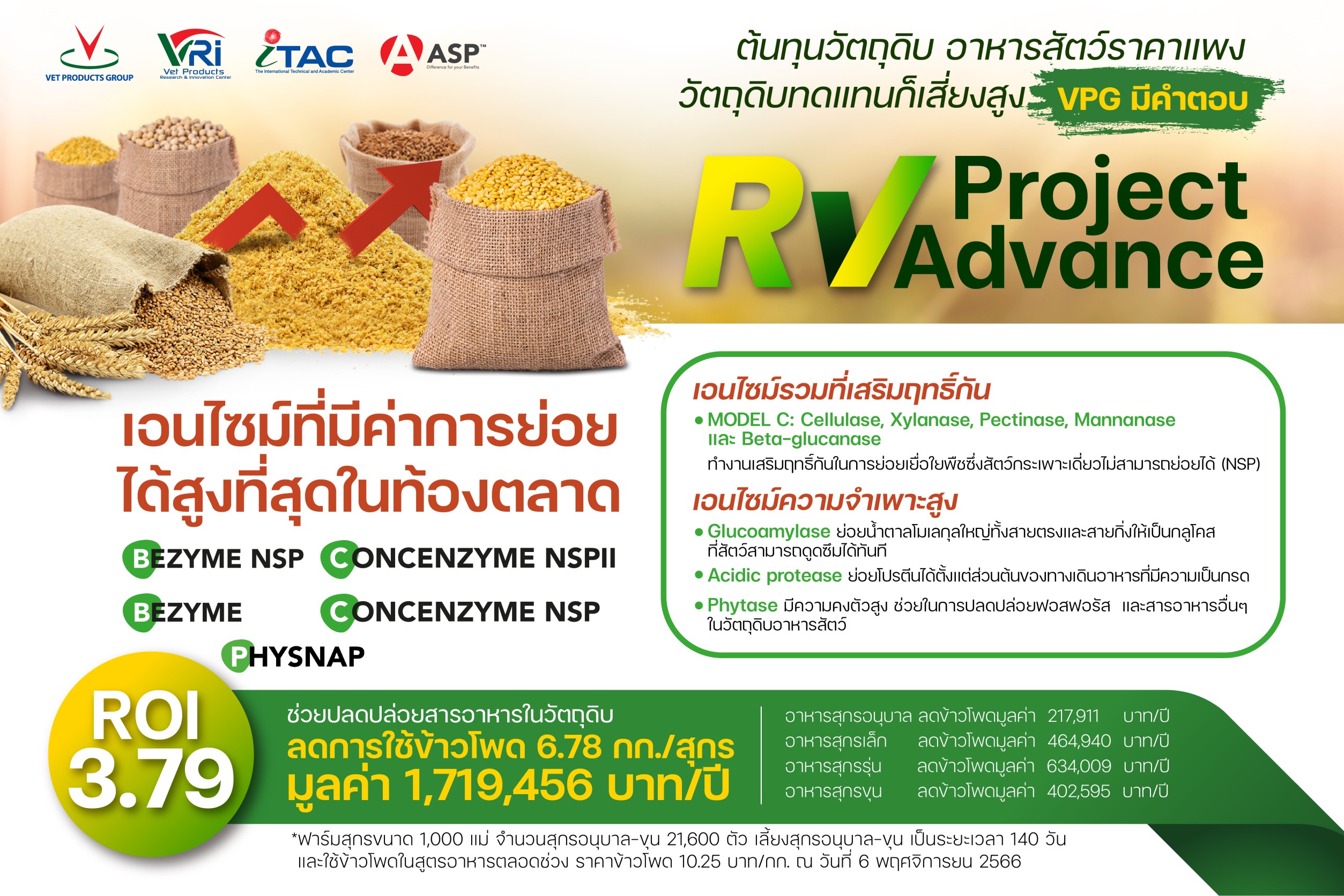 Hot issue, the 🔆Relative value Advanced project🔆 is the best option.
Besides getting a 60,000 Baht free offer for VRI service fees, there will also be plenty of chances to cut feed costs by using enzymes. That has the highest digestibility on the market for both the swine and poultry industries.🐷🐔💵
🔎BEZYME
🔎BEZYME NSP
🔎CONCENZYME NSP
🔎CONCENZYME NSP II
🔎PHYSNAP
The release of nutrients in raw materials has been proven to decrease the use of corn by 1,719,456 Baht/year.✅
And will receive a ROI of 3.79 times.✅
In the Relative Value Advance Project, We support feed digestibility tests to customers and Customize the feed formula that is suitable for farm only by the nutritionists from the Feed Tech team.
ASP is ready to be by the customer side to get through the high feed costs problem.
Contact the Vet Products group if you are interested.
Make sure to save the date as this event is only available on December 31, 2023.😊
Feed #สุกร #Pig #Swine #สัตว์ปีก #Chicken #Poultry #ImprovePerformance #สารเสริม #เอนไซม์ #Enzyme #BEZYME #BEZYME NSP #CONCENZYME NSP #CONCENZYME NSP II #PHYSNAP #เพิ่มประสิทธิภาพการผลิต #Livestock #ฟาร์มปศุสัตว์ #ASP #แตกต่างสร้างประโยชน์ #Differenceforyourbenefits #เครือเวทโปรดักส์ #VetProdutsGroup